受全球疫情影响,本次会议改为线上进行。
第一届亚洲图示治疗大会
The 1st Asia Schema Therapy Conference (ASTC) 2020
2020年4月27日 – 28日 马来西亚吉隆坡 【更改为ZOOM平台网络会议】
主办方:Malaysian Psychology Counselling Centre Sdn Bhd
官方网站 http://schematherapyasia.net/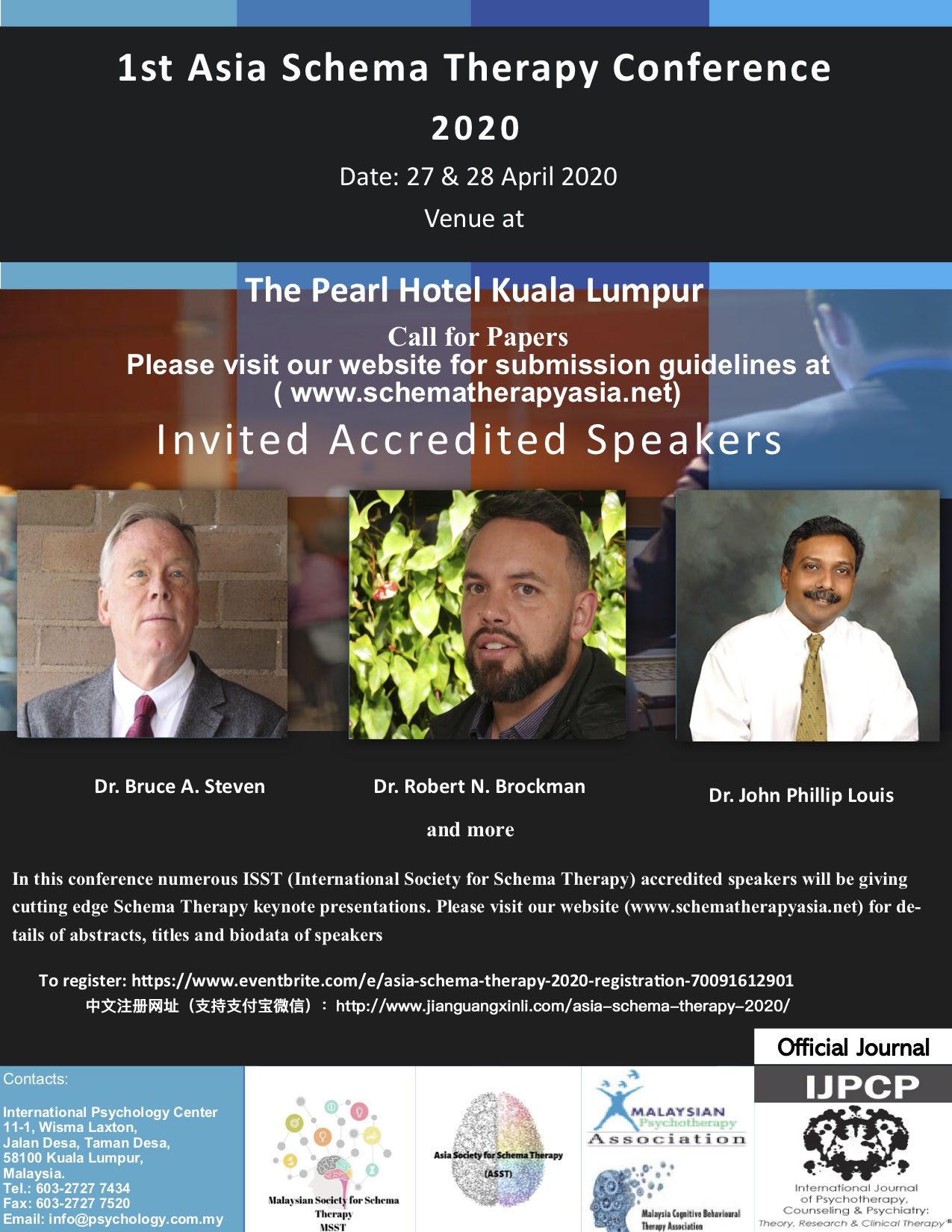 会议地点
The Pearl Kuala Lumpur Hotel
5th Mile, Jalan Klang Lama, Taman United, 58000 Kuala Lumpur, Wilayah Persekutuan Kuala Lumpur
【ZOOM平台】
工作坊地点
International Psychology Centre
11-1, Wisma Laxton, Jalan Desa, Taman Desa, 58100 Kuala Lumpur, Federal Territory of Kuala Lumpur
【ZOOM平台】
主旨演讲
多位ISST(国际图式治疗协会) 重量级讲者将在会议上发表图式治疗前沿的主旨演讲:
Bruce A. Stevens 博士
图式治疗中重获无意识
Reclaiming the Unconscious in Schema Therapy
Robert N. Brockman 博士
从积极图式、建立健康成人模式到精神错乱:图式治疗的新方向
From Positive Schemas and Building the Healthy Adult to Psychosis: New Direction in Schema Therapy
Robert N. Brockman 博士
当CBT不奏效时:慢性轴I障碍的图式治疗
When CBT Fails: Schema Therapy For Chronic Axis I Disorder
John Phillip Louis 博士
心理健康及与图式、早期父母模式的关联
Mental Health and its link to Schemas and Early Parenting Patterns
Edward Chan 博士
伴侣图式治疗中的积极心理学:一种运用图式治疗和积极心理学方法聚焦于重新获取伴侣关注的新伴侣治疗模型
Positive Psychology Couple Schema Therapy: A new model of couple therapy focusing on reigniting couple attraction via schema therapy and positive psychology
Tan Huey Jing Renee博士
守护者、法官与脆弱儿童之间的战争:通过图式模式模型理解身份解离障碍
A Battle between The Protector, The Judge and The Vulnerable child: Understanding Dissociative Identity Disorder via Schema Mode Model
讲者介绍
Bruce Steven 教授
Professor Bruce Steven obtained his PhD at Boston University in 1987. He is Wicking Professor of Aging and Practical Theology at Charles Sturt University and was previously Associate Professor in Clinical and Forensic Psychology in the Clinical Psychology program at the University of Canberra with over 60 graduate students.
He is an endorsed clinical and forensic psychologist, who has written ten books for publishers such as Random House, Harper Collins, PsychOz Publications, Australian Academic Press and Wiley-Blackwell. And also, he has advance accreditation in Schema therapy (individual and couple).
Robert N. Brockman 博士
Dr. Robert N. Brockman is accredited by the International Society for Schema Therapy (ISST) as a schema therapist, supervisor, and trainer. Robert has gained a wide range of teaching and supervising experiences on clinical psychology masters programs in Sydney since 2010. Robert was a lecturer and clinic supervisor on the clinical master program at Western Sydney University from 2010-2015 and a lecturer in clinical psychology at UTS from 2015 to 2017. Robert is also accredited by the International Society for Schema Therapy (ISST) as a schema therapist, supervisor, and trainer. Robert is currently engaged in clinical research focusing on extending the schema model into novel populations (e.g. GAD, Eating Disorders, HIV Sufferers, Problem Gamblers, Forensic Patients, and Psychosis).
John Louis Phillip 博士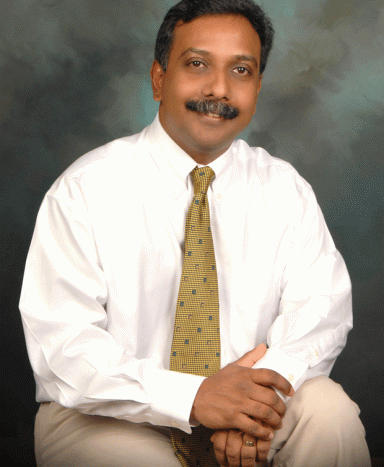 Dr John Louis Phillip earned his PhD from the UK in Clinical Psychology where he conducted empirical research on schemas and parenting scales. These findings provided empirical findings for their "Good Enough Parenting" model. He is a registered counsellor and supervisor with the Singapore Association for Counselling (SAC) as well as an Advanced Certified Schema Therapist, Supervisor/ Trainer with the International Society of Schema Therapy (ISST). Schema Therapy links unmet core emotional needs in childhood with relationship problems in adulthood.
Dr Louis and his wife, Karen Louis, have been in full time church ministry service since 1985, and have been based in Asia since 1988. The Louis oversee more than 50 affiliated churches in Singapore, Malaysia, Indonesia, Japan, Cambodia, Vietnam, Laos and Thailand — known as the Southeast Asia Region (SEA Region). He also oversees the operations of charity hospitals in Cambodia as well as other projects by HOPE worldwide (Singapore).
Dr Louis and his wife Karen combined their family expertise with Schema Therapy and developed two programmes, "I Choose Us" (ICU) for helping marriages and "Good Enough Parenting" (GEP). They have conducted ICU and GEP workshops in Singapore, Malaysia, Indonesia, Hong Kong, China, Japan, Korea, India, Sweden, Switzerland, France, Hungary, the UK, the US, the Caribbean, and the Ukraine. Singapore's Ministry of Social and Family Development has also listed "Good Enough Parenting" in the FamilyMatters@Community Programme Menu as a programme to be taught in schools and community centres. Dr Louis has also published several of the concepts used in GEP in peer reviewed journals.
Edward Chan 博士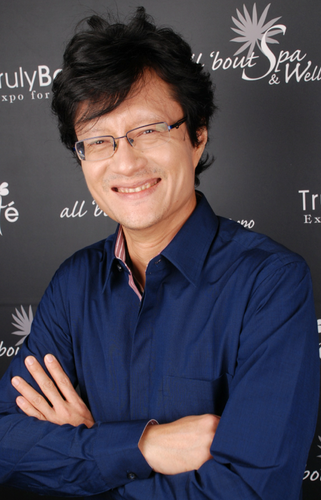 Dr. Edward Chan is the principal consultant couple and sex therapist and psychologist at Relate, Centre for Couple Therapy of the International Psychology Centre.
He has been conducting couple and sex therapy and assessment for individuals and couples for the past 18 years in Malaysia, Asia and Europe. He received training in Emotion Focused Couple Therapy, Imago Couple Therapy and Voice Dialog Facilitation Couple Therapy and Schema Couple Therapy.
Dr. Chan gained his degree in psychology with Honours from Middlesex University, U.K., his Masters degree at the University of Lancaster, U.K. and his Diploma in Human Sexuality and Doctorate in Psychology from the Intercultural Open University, the Netherlands. He was supervised by Professor Kim Plunkett at the Dept. of Experimental Psychology, University of Oxford for his doctoral research.
Dr. Chan is the Chief Editor of the International Journal of Psychotherapy, Counseling & Psychiatry: Theory, Research & Clinical Practice (www.IJPCP.com) Dr. Chan is a practitioner member (level 5, supervisor) and a Fellow of the Malaysian Association of Psychotherapy (MAP) and the Malaysian Cognitive Behavioural Therapy Association (MCBTA), and a fellow of the World Council of Psychotherapy. He is a board certified Couple and Sex Therapist with the MAP Board of Sex Therapy (http://www.malaysianpsychotherapy.net). He is a full practitioner member of the Psychotherapy Chapter of the Malsysian Society for Complementary Medicine, MSCM. Dr. Chan was the invited keynote speaker for Asia Pacific Rim International Counselling & Psychotherapy Conference 2013 and the World Psychotherapy Conference 2015 (counselingmalaysia.com) and in 2017 in Paris where he presented research on "Why Couples fall in love and then fight". Dr. Chan was also an invited speaker at the 37th European Psychiatry Conference 2019 in Warsaw where he presented his research on the topic of Couple Schema Chemistry.
At the national level, Dr. Chan was invited by LPPKN (Lembaga Penduduk dan Pembangunan Keluarga Negara) to speak at the National Family Harmony Workshop. These were a small selection of  international and national couple and sex therapy conferences Dr. Chan was invited to speak on.
Dr. Chan received postgraduate certification in Couple, Family and Sex Therapy Aldo Gurgone, licensed clinical psychologist at William Street Relationship Centre, Perth; and Collaborative Therapy by Professor Harlene Anderson, family therapist from the Houston Gavelston Institute, USA.  Dr. Chan has also completed his didatic training in Emotion Focused Couple Therapy accredited by the International Institute of Emotion Focused Couple Therapy.
Dr. Chan has taught in the the Malaysian Association of Psychotherapy accredited professional certification courses in Couple Therapy, Sex Therapy, Family Therapy and Psychotherapy.
Dr. Chan has also authored numerous books and papers, including those published in the academic proceedings and peer reviewed journals of the various international and national conferences he has been invited to speak, including, Current Research & Practices on Cognitive Behaviour Therapy in Asia, ed., Professor Tian P.S. Oei from the School of Psychology, University of Queensland, Australia; and Love Is Never Enough, Pleasurable Commitment Rules, the critically acclaimed book on couple psychology.
Tan Huey Jing (Renee) 博士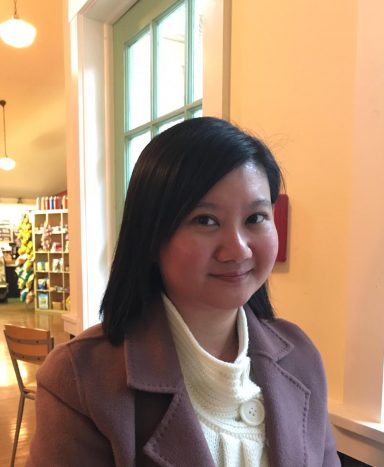 Dr. Tan Huey Jing (Renee) completed her medical degree from the Royal College of Surgeon in Ireland and graduated with a Masters' degree in Psychological Medicine from University Malaya. Dr. Tan is an early career Psychiatrist with experience of working in various hospitals in Malaysia and has special interest in psychotherapy focusing on schema therapy and interpersonal psychotherapy. Dr. Tan has published various case reports in local and international journals.
会前工作坊
伴侣的图式治疗:实践者培训
Bruce A. Steven博士
2020年4月25日 – 26日
地点:International Psychology Center
简介
两天的工作坊将覆盖伴侣治疗、情绪聚焦取向的伴侣治疗、角色扮演、图式治疗观点、图式和模式的内部关系、模式匹配、模式循环冲突卡、空椅技术干预、事件聚焦、家庭的原生动力、信息的脚本改写、需求和需要的区分、行为模式的打破、个案概念化、建立健康成人模式、伴侣的内在学习等议题。
EMDR工作坊
Graham Taylor
2020年4月24日 – 26日
地点:EduFly College
会后工作坊
ISST图式治疗认证培训(一阶)- 模型,方法与技术
Robert N. Brockman 博士
2020年4月29日 – 5月1日
地点:International Psychology Center
简介
此次与澳洲图式治疗培训中心合作的工作坊将帮助学员理解图式治疗的模型,包括"图式"与"模式"的概念、图式治疗的技术和方法。学员将有很多机会去学习应对复杂临床病患的技术,特别是针对边缘型人格障碍的治疗技术。关于课程的更多信息、讲者简介和ISST的培训项目,请参见schematherapytraining.com
会议议程
日期
活动
时间
2020年4月24日
会前工作坊:
EMDR (Graham Taylor)(第一日)
09:00-16:00
2020年4月25日
会前工作坊(第二日):
EMDR (Graham Taylor)(第二日)
09:00-16:00
2020年4月25日
会前工作坊:
伴侣的图式治疗:实践者培训(Bruce A. Steven博士)(第一日)
09:00-16:00
2020年4月26日
会前工作坊(第三日):
EMDR (Graham Taylor)(第三日)
09:00-16:00
2020年4月26日
会前工作坊:
伴侣的图式治疗:实践者培训(Bruce A. Steven博士)(第二日)
09:00-16:00
2020年4月27日
第一届亚洲图式治疗大会
09:00-17:00
2020年4月28日
第一届亚洲图式治疗大会
09:00-17:00
2020年4月29日
会后工作坊(第一日):
ISST图式治疗认证培训(一阶)- 模型,方法与技术(Robert Brockman 博士)
09:00-17:00
2020年4月30日
会后工作坊(第二日):
ISST图式治疗认证培训(一阶)- 模型,方法与技术(Robert Brockman 博士)
09:00-17:00
2020年5月1日
会后工作坊(第三日):
ISST图式治疗认证培训(一阶)- 模型,方法与技术(Robert Brockman 博士)
09:00-17:00
论文征集
第一届亚洲图式治疗大会论文征集
亚洲图式治疗大会欢迎各位学者提交论文摘要,以供口头演讲、海报展示和工作坊之用。
摘要要求:
对摘要标题的描述,不超过200个英文单词
5个关键词
分类:图式治疗及相关的心理治疗/心理咨询/精神病学/研究/理论/临床案例
作者姓名、隶属单位
提交方式:
1.使用摘要模板
2.发送邮件至:Info@Psychology.com.my
参会学者提交的论文将有机会在《国际心理治疗、咨询及精神病学》期刊的图式治疗大会特刊中收录和出版。
论文摘要的提交截止日为:2020年1月27日
注册费用
事项
身份
早鸟价(2020年4月10日前)
单位:人民币
普通价(2020年4月11日起)
单位:人民币
正式会议(2日)
线上参会者
1690
2330

会前工作坊(2日):
伴侣的图式治疗:实践者培训
Schema therapy For Couples: Practitioner Training

线上参会者
1690
2330

会后工作坊(3日):
Robert N. Brockman博士:ISST图式治疗认证培训(一阶)- 模型,方法与技术
Dr. Robert N. Brockman :ISST accredited Schema Therapy Certification Training Level 1 – The Model, Method, and Techniques"

线上参会者
1690
2330